The Numina Sisters and Stories From Central Australia
The exhibition titled "Numina Quartet" features four artists, all sisters from the Numina family. Their traditional country is in Central Australia on Anmatyerre lands, and they now live in Darwin. They are Anmatyerre speakers and grew up on Stirling Station located between Tennant Creek and Alice Springs.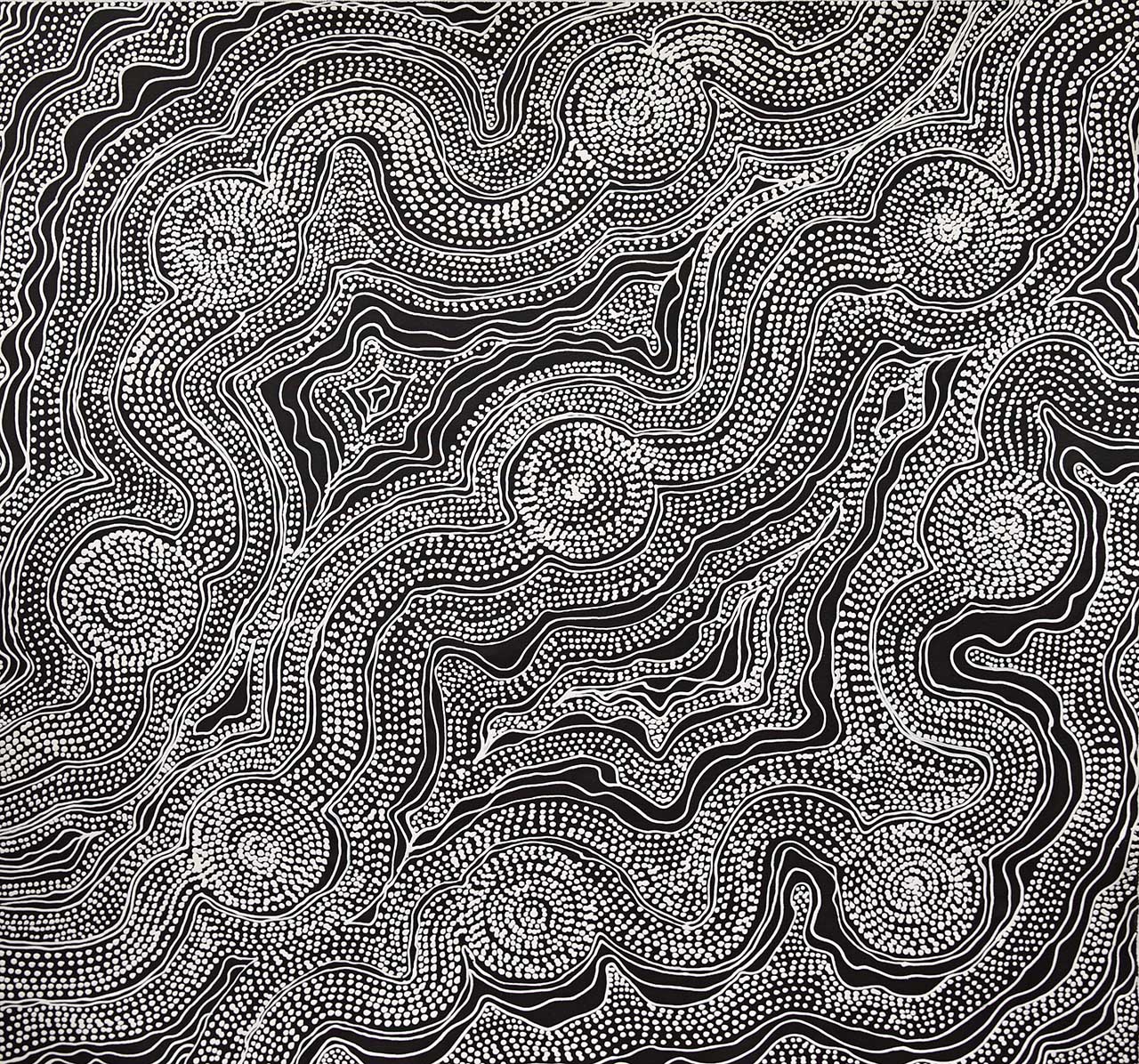 They are a tremendously skilled group of artists - Caroline, Lanita, Sharon, and Selina have painted a range of stories around Water Dreaming and Emu Dreaming, Bush Medicine plants that harvested on country and Dingo Dreaming stories.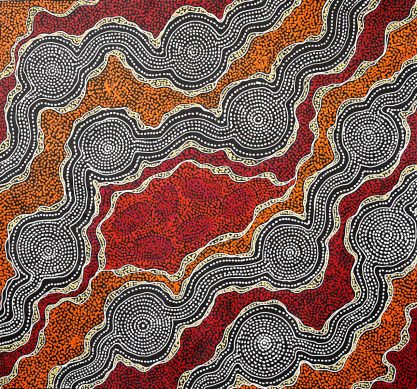 All these artworks are using fairly traditional references and cultural stories. The style varies between the sister artists from very fine dot work using tonal effects through to very bold line structures with the use of deep blues and aqua colours.
The artworks seem to capture the rhythm of the land. It's a combination of different scale and different sized marks created by each of the artists. The result is a wonderful selection of traditional stories told with a contemporary feel.
It's the artists' use of colour that takes these paintings into the realm of contemporary art. They achieve this while maintaining strong references, emotions and subject matter from their traditional culture. We continue to see the traditional symbols that are shared by desert people across a large section of Australia's Central Desert.